Activities
Mountain Biking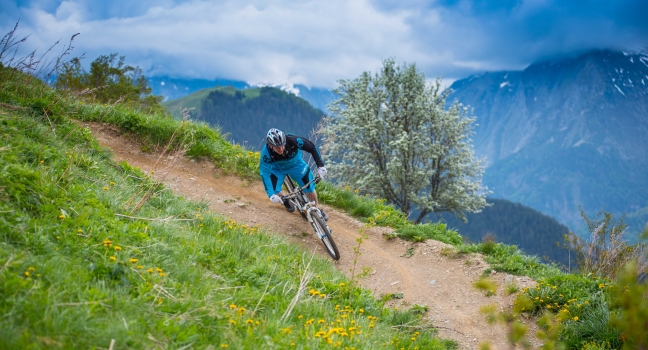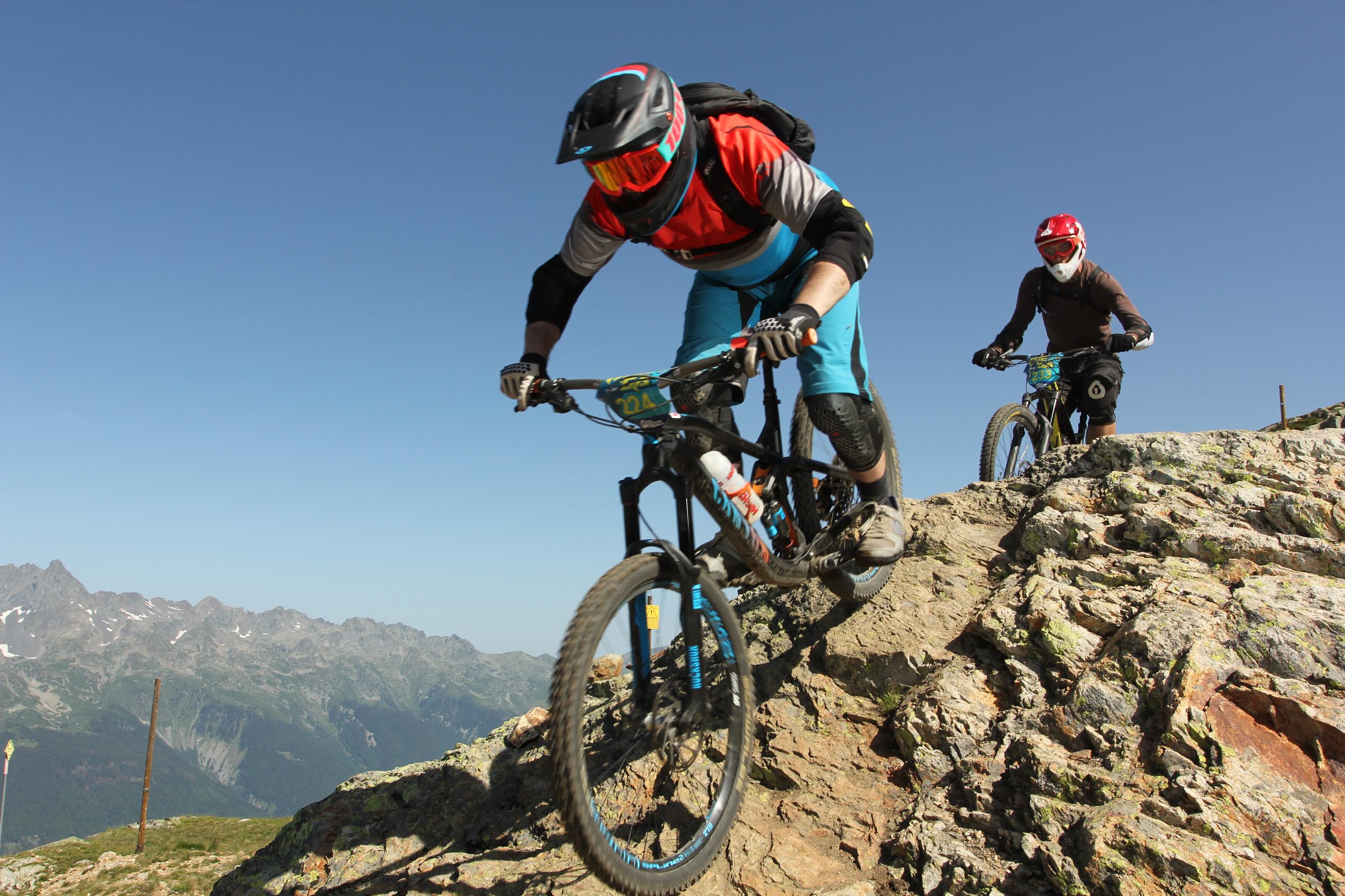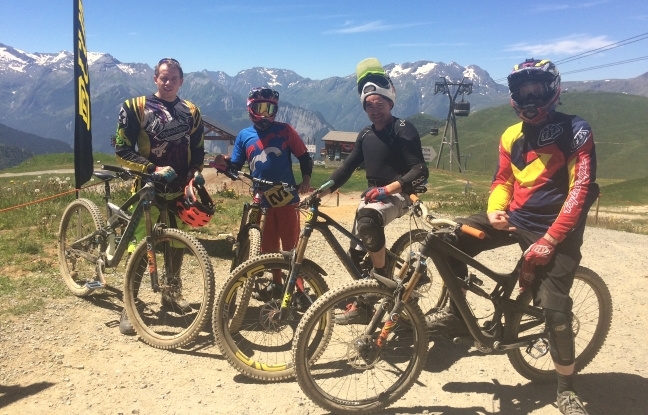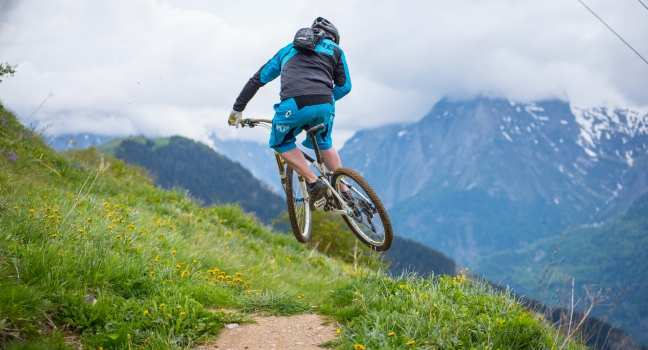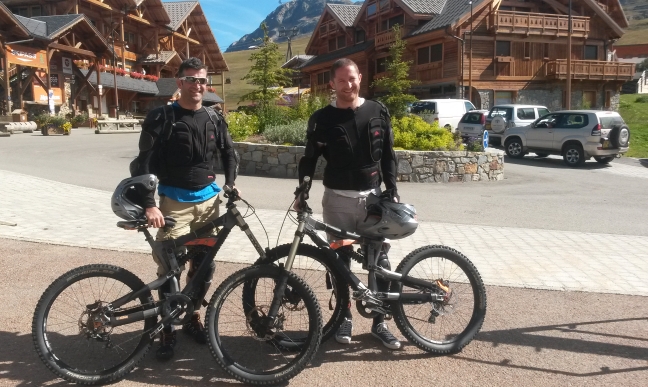 Alpe d'Huez is ideal for cyclists of all disciplines and abilities. Chalet Ribot is in a perfect location to offer you access to both the resorts of Alpe d'Huez and Les Deux Alpes. Both areas have an incredible array of downhill runs, cross country trails and free ride routes accompanied by multiple 4x tracks, bike parks, dirt jumps and North Shore structures.
Both Alpe d'Huez and Les Deux Alpes rival any other European bike resort with over 65 dedicated bike trails between them.
Alpe d'Huez is home to the world famous Megavalanche downhill race, part of the Megavalanche cup trophy. It hosts over 2,000 downhill mountain bikers departing from the glacier at Pic Blanc, at an elevation of 3,330 meters and descends over 2,590 meters. The course is 32 km long ending in the mountain village of Allemont. The best can complete the Megavalanche course in under 48 minutes but most riders can enjoy a descent lasting an incredible 1hour and 40 minutes.
If you are looking for less extreme mountain biking, both Alpe d'Huez and Les Deux Alpes have trails & tracks for all levels of mountain biker, with a choice of green runs for all the family, blue & red for the more adventurous and of course black runs for advanced riders.
No need go anywhere else. Alpe d'Huez has everything.
The Alpe d'Huez mountain bike area features...
140 miles of marked routes

- 60 miles cross-country and 80 miles of downhill routes

25 marked routes (Mountain, Rocks, Alps, Forest)

- beginners and advanced

9 cross-country routes

- 60 miles of trails, open to everyone

15 downhill routes

- 75 miles of trails

The world's longest marathon downhill route

- the Mégavalanche, starting form the Sarenne glacier, and finishing in the valley

Lifts

- open from mid June to end of August

The location of our chalet on Alpe d'Huez means that you have the perfect base from which to climb some of cycling's most famous Cols. Local climbs include Col de la Croix de Fer, Col du Galibier, Col du Glandon, Col de Telegraphe, Col de Lautaret, Les Deux Alpes, Col d'Ornon and of course the legendary Alpe d'Huez. - Find out more

Alpe d'Huez is well know for its family ski holidays due to its compatibility with the novice and intermediate skier. However, for this very reason, Alpe d'Huez is also an incredible resort for the more advanced skier who wants to experience the fresh powder snow that can remain untouched for days on end after a heavy snow fall. - Find out more