Activities
Road Cycling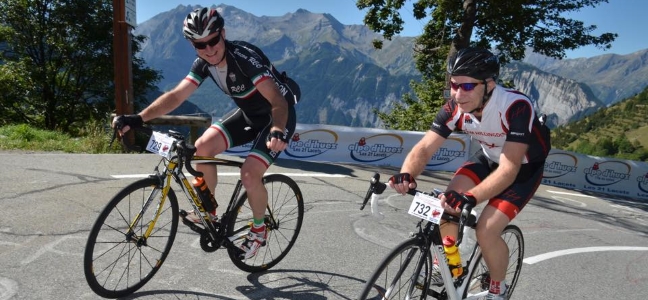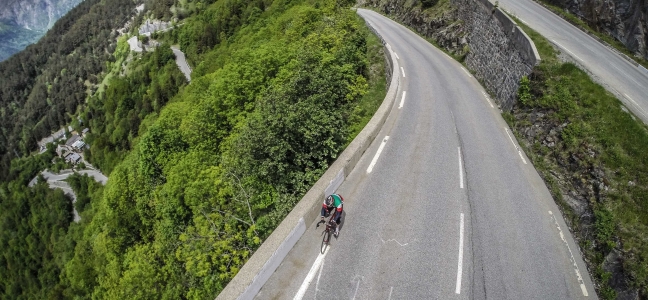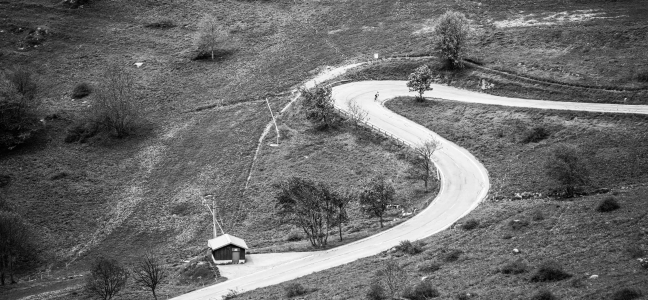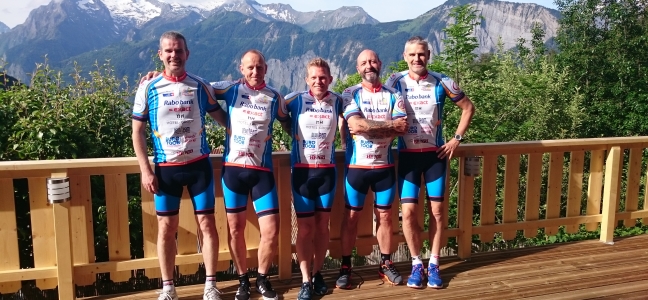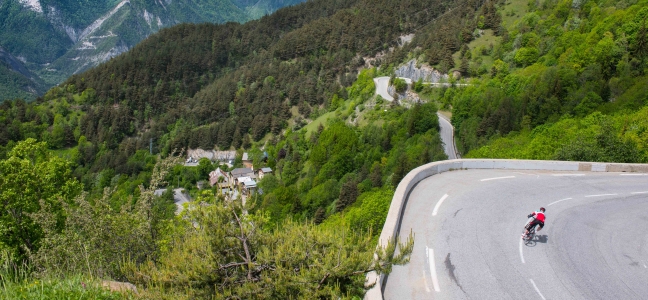 What makes us a cycle specific chalet?
We provide comfortable beds, hot powerful showers, a relaxed and cosy atmosphere and most importantly, fantastic food, quality drinks and great service & hospitality.
The chalet has its very own bike shed with a work shop, wash area for cleaning your bike, track pumps, bike stands, jigs and a large selection of specially made riding maps and guides for all the routes in the area. In the lounge, you'll find a great collection of road riding and mountain biking films and DVD's courtesy of Andrew Mee from Kona bikes and Paligap ltd.
Our location on Alpe d'Huez means that you have the perfect base from which to climb some of cycling's most famous Cols. Local climbs include Col de la Croix de Fer, Col du Galibier, Col du Glandon, Col de Telegraphe, Col de Lautaret, Les Deux Alpes, Col d'Ornon and of course the legendary Alpe d'Huez.
Alpe d'Huez is famous for the Tour de France, the stage passes right outside our front door, as well as La Marmotte race, La Vaujany and many other sportifs. Every Thursday you can take part in the Alpe d'Huez time trial. Cyclists of all levels can join in free of charge. There is a lead team support car blasting out a running commentary and loud music to help spur you on as you climb the 21 hairpins to the Tour de France finish line at the summit. The record is still held by Marco Pantani with a time of 36m40s.
Whether you are a road cyclist, mountain biker, tourer or just a fan of cycling and the mountains, look no further.

Chalet Ribot is in a perfect location to offer you access to both the resorts of Alpe d'Huez and Les 2 Alpes. Both areas have an incredible array of downhill runs, cross country trails and free ride routes accompanied by multiple 4x tracks, bike parks, dirt jumps and North Shore structures. - Find out more

Alpe d'Huez is well know for its family ski holidays due to its compatibility with the novice and intermediate skier. However, for this very reason, Alpe d'Huez is also an incredible resort for the more advanced skier who wants to experience the fresh powder snow that can remain untouched for days on end after a heavy snow fall. - Find out more